Teknic Sheet Metal Stamping Parts
Sheet metal stamping parts are metal components processed through stamping. This transformed sheet metals into durable stamped parts. During the process, sheet metals are formed according to your desired shapes.
However, sheet metal stamping is done with a cold-forming technique. Unlike other sheet metal fabrication, even without using heat, components can appear hot due to friction produced between the die and metal. We also used materials such as stainless steel, aluminum, titanium, brass, copper, low/high carbon steel, and nickel alloys. All are strictly inspected before production begins.
For your stamped parts requirements, rely on Teknic! Our complete line of sheet metal stamping parts is a good choice for hardware, medical industry, automotive, renewable energy, residential improvement, industrial, aerospace, and more industries.
Back up with professional engineers and staff, our goal is always to prioritize the quality of our sheet metal stamping parts and services. We aim to deliver the exact and high-strength parts. Please contact or e-mail us!
Sheet Metal Stamping Parts Series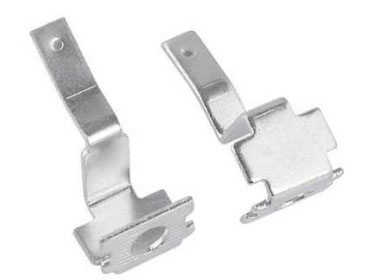 Steel Electrical Parts
KDM provides a wide range of steel partsfor electrical purposes. It is highly durable and is perfect for use in residential and commercial places.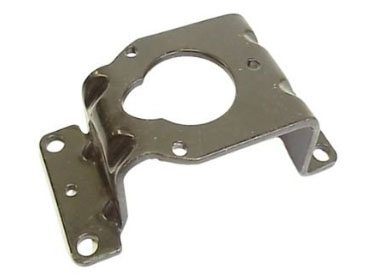 Welding Stamped Parts
KDM produces welding stamped parts such as spring clips, shielding cases, contact pins, etc. The welding stamped parts can be anodized to your specifications.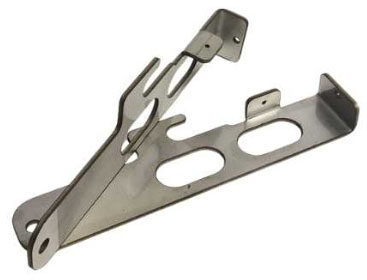 Aluminum Stamped Parts
KDM aluminum stamped parts are essential in various industries, including aerospace and automotive Aluminum is suitable for stamping operations due to its workability.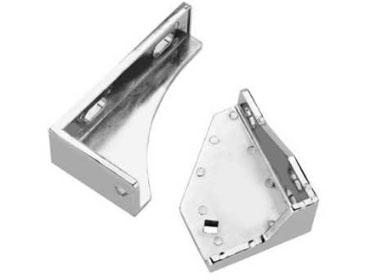 Automobile Components
KDM automobile components such asengine parts, steering parts, and chassiscan be aluminum or stainless steel We also work with various metal materials like titanium and brass.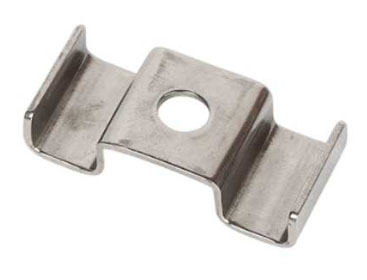 Custom Stamped Parts
KDM manufactures custom stamped parts according to your requirements. Client's can specify the materials, dimensions, finishes, and other specifications for custom stamped parts.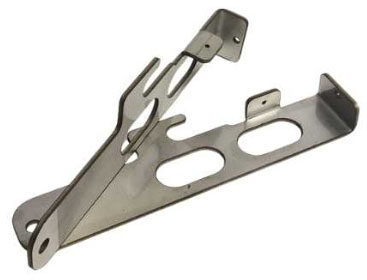 Stainless Steel Parts
KDM stainless steel parts are widely utilized in an application that requires ambient or high temperature and high corrosion resistance. We use different SS grades to meet your needs.
Sheet Metal Stamping Parts for Multiple Industries
Automotive Industry: horn buttons, floor mat assurance brackets, fuel injectors, seat latches and more.
Lighting Industry: brackets, shields, clips, reflectors, and covers.
Plumbing Industry: sinks, drainages, filter grids, escutcheons, faucets, pipe brackets, and more.
Electrical Industry: circuit breakers, security relays, motor starters, generators, motors, transformers, switchgear, switchboards, panel boards, powtransmissions, and power inverters.
Marine Industry: shipboard equipment, motors, docks, and pumps.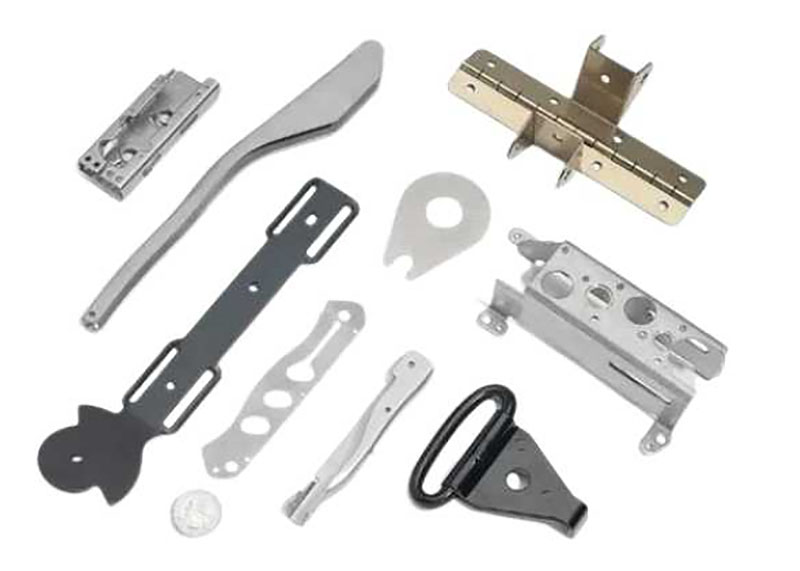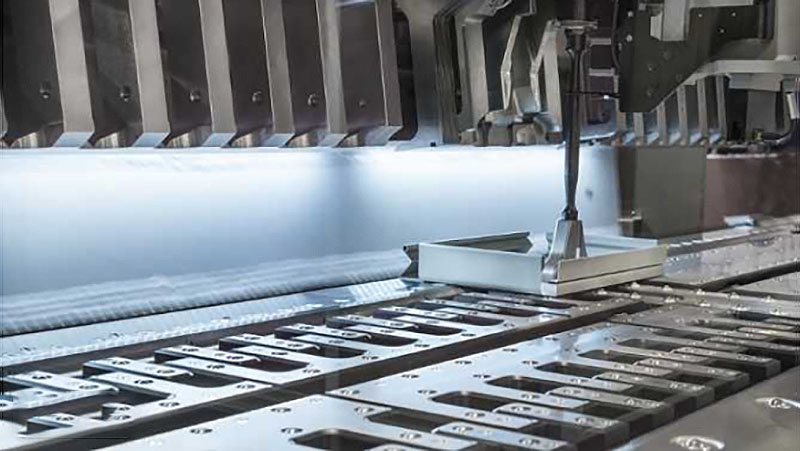 Manufacturing Process
Our sheet metal stamping services can create durable parts from coiled or blanked sheet metal. In a professional way, we place the coiled and the blanked sheet in a stamping press. Aside from stamping, we also add services such as:
● Mold processing
● Machining
● Deep drawing
● Cutting
● Spinning
● Welding
● Bending
Why Choose Us?
Complimentary Tooling - We can speed up the production lead times andassure quality services.
Timely Production - We are equipped with 43 advanced stamping machines, extending from 10-80 tons. We have our factory in China. We welcome you if youare planning to import.
Competitive Cost - With over 10 years of experience, KDM is dedicated to givingyou competitive solutions.
Certification - IATF16949 / ISO9001 / ISO14001.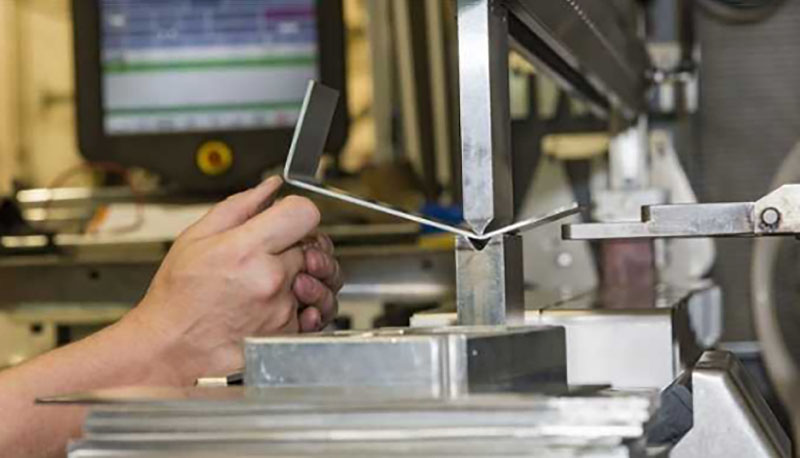 About Teknic Capabilities

From design to stamping volume production, Teknic handles the entire process to quickly meet your needs. Our team can help you customize each component in efficient and simple ways. We will base our production according to your applications and special requirements.
We primarily use nickel-plated sheet metals with .02 mm to 1.5 mm thickness. We use accurate materials from stainless steel, aluminum, or steel.
Teknic will handle all your required stamped part features. We deliver the perfect components and provide custom accessories with them. So, whether you are part of the automotive industry, medical industry, or electrical, we can design the right custom parts for you.
If you also request a custom logo on your stamped parts, we can imprint them. In the printing process, we perform silk-screen printing, UV printing, engraving, and laser-etching. Rely on Teknic next time you need custom sheet metal stamping parts and our special services.
Stamped Parts Applications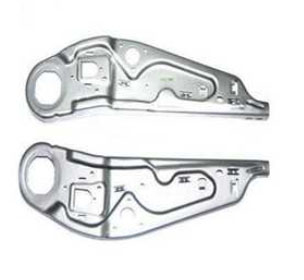 Automotive Parts
Stamped automotive parts include brackets, HVAC components, drawn stamping, and more. They work well in the automotive industry and are specifically used in car manufacturing.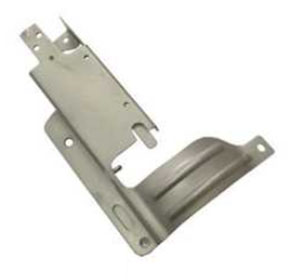 Consumer Electronics
We made different types of consumer electronics parts, from small consumers to large industrial parts. They perform various functions like data transfer, computations, and more electronicsapplications.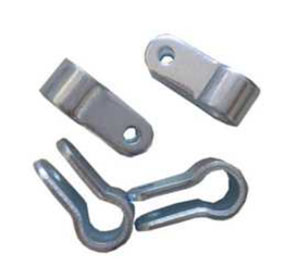 Electrical Parts
Electrical parts made of stamped sheet metals include switches, resistors, inductors, and more. All components are durable, corrosion-resistant, flexible, and offer high strength.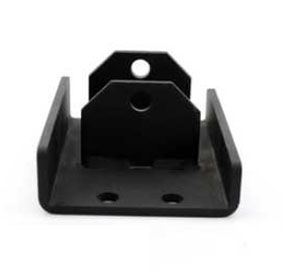 Telecommunications
Telecommunications components are made from unique stamped steel. This material is affordable and simple to weld. Many parts can create switches, transmission tools, and digital switches.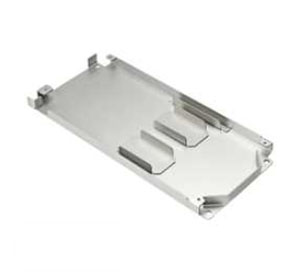 Aerospace Parts
Most aerospace components are commonly made from excellent stamped metals, including special stainless steel, aluminum, copper, nickel, titanium, and durable brass. All are malleable materials for fast production.